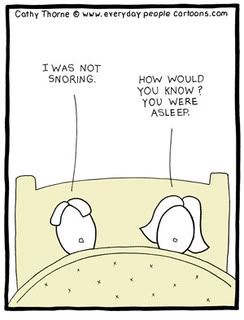 The other night I had a horrible dream that Casey passed away in his sleep. My heart was shattered & I woke up very shaken. It took me a long time to fall back asleep. The dream was too real & too long. I have since tried not to think about that dream, but each night when I get ready to fall asleep, the thought creeps in. I begin to pray for him. I thank God for the fact that he is so good to me, the kids, he provides for me, all those things God also does. Then I just listen to Casey snore, but it doesn't bother me as much as it used to days ago..because I know he is breathing, he is alive.

Job 33:4 NASB
"The Spirit of God has made me,
And the breath of the Almighty gives me life."

On another note, would someone please come get rid of this virus that has plagued our house? One gets better & another gets sick. Blah!