I am so happy to have this past winter behind us. It sure was a cold one! Today was the first time we have actually enjoyed the outdoors in a long time!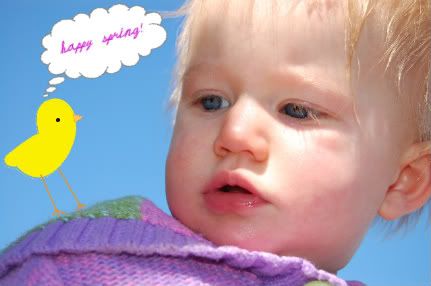 This picture is SOOC (straight out of camera - no editing, other than birdie.) Notice how wonderful blue the sky is!

Just as a reminder of how cold it was not 2 weeks ago!